Latest Update:2021/09/10 13:35:58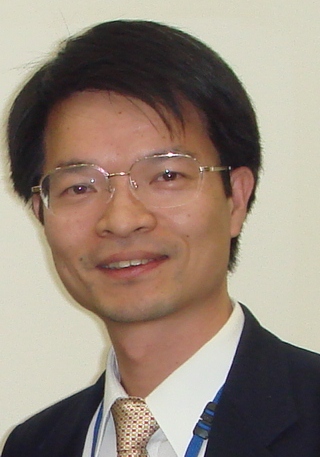 Researcher Name

XU Kaiqin
Div (Section) name/title

Material Cycles Division(Material Cycles Science and Engineering Research Section)/Principal Researcher
Research Subject

Study on treatment technology for liquid and organic waste using Bio-eco engineering and Watershed Management
Degree(s)

Dr. Eng.
Professional Qualification(s)

Civil Engineering,Earth Science,Bioengineering
Environmental Speciality Field

water environment,environmental technology ,watershed management
Keyword(s)

eutrophication control measures,domestic wastewater treatment technology,ecological engineering,resource recycling,hydrological modelling,greenhouse gas emission control
Brief Description of Research

 Dr. Xu is interested in the development of water and wastewater treatment technology, water resource systems planning and management, and the application of remote sensing technology to watershed management. He is also interested in seasonal streamflow prediction based on climatic indices in large rivers. As part of his research on general environmental management for sustainable watersheds, he has been working on studies such as "Research on a method for assessing the impact of environment loads in the East China Sea on marine ecosystems through rivers", "Collaborative research on watershed environmental management", "Development of an approach to estimate the soil and pollutant loads from the Chang Jiang River into the East China Sea", "Development of a real-time flow flux estimation method using high-resolution satellite data", and "Eutrophication possibility evaluation in Three-Gorges Dam using the Vollenweider model".
 He is now continuing his research on watershed environmental management, and investigating individual environmental technologies, such as decentralized wastewater treatment technologies, including bio-eco technology to improve and restore the water environment.
Career

 Education
Apr. 1987-Mar.1990
      Ph.D., School of Engineering, Tohoku University (Japan)
Apr. 1985-Mar. 1987
      M.S., School of Engineering, Tohoku University (Japan)
Sep. 1979-Aug. 1983
      B.S. Graduated from Department of Engineering,
      Wuhan University (China)
Professional Experiences
2016-present
      Principal Researcher,
      Center for Material Cycles and Waste Management Research,
      National Institute for Environmental Studies, Japan
2015-present
      Visiting Professor, Meiji University, Japan
2015-present
      Visiting Professor, University of Tsukuba, Japan
2014-present
      Visiting Senior Reseacher, Research and Development Initiative, CHUO University, Japan
2012-2014
      Part-time Lecture, Sophia University, Japan
2011-present
      Visiting Senior Reseacher, Keio University, Japan
2011-present
      Visiting Professor, Shanghai Jiao Tong University, China
2008-2016
      Head, Environmental Restoration & Conservation Technology Section,
      Center for Material Cycles and Waste Management Research,
      National Institute for Environmental Studies, Japan
2007-present
      Visiting Professor, Wuhan University, China
2005-present
      Visiting Research Scientist, Columbia University, USA
2004-present
      Visiting Professor,
      Institute of Geographic Sciences and Natural Resources Research,
      Chinese Academy of Sciences, China
1997-September, 2008
      Senior Research Scientist,
      National Institute for Environmental Studies, Japan
1996-1997
      Associate Professor, Tohoku University (Graduate School), Japan
1992-1996
      Assistant Professor, Tohoku University (Graduate School), Japan
1990-1991
      Researcher, IDEA Consultants Inc.,

URL
Membership of Academic Society

American Geophysical Union,Japanese Society of Water Treatment Biology,Japan Society on Water Environment (JSWE)
Research Subject

Fiscal Year: 2020

25097 : Sustainable Material Cycles Research Program
25105 : Material Cycles and Waste Management Research
25134 : Advancement of Sustainable and Integrated Waste Management System in Asia
25135 : Development of Next Generation Technologies for"3R"
25264 : Research on New Technology Development of Energy-saving Johkasou
25398 : Fundamental Researches and Studies on Application of Waste Management Technologies to Japan and Overseas

Fiscal Year: 2019

24694 : Sustainable Material Cycles Research Program
24700 : Material Cycles and Waste Management Research
24714 : Advancement of Sustainable and Integrated Waste Management System in Asia
24715 : Development of Next Generation Technologies for"3R"
24762 : High throughput evaluation method for biofilm stability in wastewater treatment using a sensor
24813 : Fundamental Researches and Studies on Application of Waste Management Technologies to Japan and Overseas
24814 : Research on development of advanced treatment for jokasou system
24815 : A study on the development of biomass resource recycling technology
24816 : Study on recycling of domestic wastewater and unutilized biomass using bio-eco engineering

Fiscal Year: 2018

24297 : Advancement of sustainable and integrated waste management system in Asia
24298 : Development of next generation technologies for"3R"
24344 : Material Cycles and Waste Management Research
24353 : Sustainable Material Cycles Research Program
24391 : High throughput evaluation method for biofilm stability in wastewater treatment using a sensor
24404 : A study on the development of biomass resource recycling technology
24405 : Fundamental Researches and Studies on Application of Waste Management Technologies to Japan and Overseas
24406 : Research on development of advanced treatment for jokasou system

Fiscal Year: 2017

23830 : Development of next generation technologies for"3R"
23831 : Advancement of sustainable and integrated waste management system in Asia
23844 : Sustainable Material Cycles Research Program
23917 : Research on development of advanced treatment for jokasou system
23927 : High throughput evaluation method for biofilm stability in wastewater treatment using a sensor
23943 : Development of two-stage fermentation process combined with rapid extraction for liquid and gas fuel conversion of oily organic wastes
23944 : Fundamental Researches and Studies on Application of Waste Management Technologies to Japan and Overseas
23978 : A study on the development of biomass resource recycling technology

Fiscal Year: 2016

23402 : Sustainable Material Cycles Research Program
23406 : Advancement of sustainable and integrated waste management system in Asia
23407 : Development of next generation technologies for"3R"
23481 : Dual-fuel production from biogas using a photo reactor packed with granulated microalgae
23539 : Investigation of the factors for the environmental protection in Rural areas of North China
23540 : A study on the development of biomass resource recycling technology
23541 : Development of two-stage fermentation process combined with rapid extraction for liquid and gas fuel conversion of oily organic wastes
23574 : Research on development of advanced treatment for jokasou system
23575 : Research on anaerobic fermentation
23651 : Fundamental Researches and Studies on Application of Waste Management Technologies to Japan and Overseas
23737 : Research on treatment of disposer

Fiscal Year: 2015

22984 : Material Cycles and Waste Management Research
22997 : Establishment of appropriate technological system for municipal waste in Asia
23027 : Strategic establishment of informational research fundamentals about resource circulation and waste management
23055 : Systems approach and policy study on life-cycle resource management
23123 : Dual-fuel production from biogas using a photo reactor packed with granulated microalgae
23124 : Bio-energy recovery and sludge reduction from wastewater by anaerobic membrane separation reactor
23128 : Establishment of appropriate countermeasures for regional environmental restoration and domestic liquid-waste treatment
23134 : Investigation of the factors for the environmental protection in Rural areas of North China
23346 : Research on advanced treatment of urban-type anaerobic digester effluent

Fiscal Year: 2014

22572 : Material Cycles and Waste Management Research
22585 : Establishment of appropriate technological system for municipal waste in Asia
22615 : Strategic establishment of informational research fundamentals about resource circulation and waste management
22739 : Establishment of appropriate countermeasures for regional environmental restoration and domestic liquid-waste treatment
22745 : Investigation of the factors for the environmental protection in Rural areas of North China
22776 : Systems approach and policy study on life-cycle resource management
22961 : Bio-energy recovery and sludge reduction from wastewater by anaerobic membrane separation reactor

Fiscal Year: 2013

22169 : Establishment of appropriate technological system for municipal waste in Asia
22199 : Strategic establishment of informational research fundamentals about resource circulation and waste management
22244 : Systems approach and policy study on life-cycle resource management
22273 : Establishment of appropriate countermeasures for regional environmental restoration and domestic liquid-waste treatment
22397 : Planning and evaluation system for resource circulation in Asia cities based on the Japanese environmental technologies and policies

Fiscal Year: 2012

21740 : Establishment of appropriate technological system for municipal waste in Asia
21770 : Strategic establishment of informational research fundamentals about resource circulation and waste management
21804 : Systems approach and policy study on life-cycle resource management
21845 : Establishment of appropriate countermeasures for regional environmental restoration and domestic liquid-waste treatment
21854 : Development of Advanced Saving Energy Low Carbon Society Creation Oriented Newly Technology and Maintenance of Johkasou
21956 : Planning and evaluation system for resource circulation in Asia cities based on the Japanese environmental technologies and policies

Fiscal Year: 2011

21297 : Establishment of appropriate technological system for municipal waste in Asia
21328 : Strategic establishment of informational research fundamentals about resource circulation and waste management
21456 : Development of co-benefits treatment system of liquid-waste derived from crop resource
21459 : Systems approach and policy study on life-cycle resource management
21522 : An empirical study on diffusion models of green supply chain management among Chinese and Japanese industrial sectors
21574 : Establishment of integrated environmental restoration and biomass recycling system for regional environment
21575 : Planning and evaluation system for resource circulation in Asia cities based on the Japanese environmental technologies and policies
21589 : Establishment of appropriate countermeasures for domestic liquid-waste and greenhouse gases emission
21596 : Arrangement of social- and technical-constraints and evaluation of alternative systems for appropriate management of liquid-waste in Asia
21598 : Development of Advanced Saving Energy Low Carbon Society Creation Oriented Newly Technology and Maintenance of Johkasou
21712 : Development of the systems for evaluating regional water and material cycles in East Asia

Fiscal Year: 2010

20962 : Development of co-benefits treatment system of liquid-waste derived from crop resource
21027 : Establishing appropriate management networks and technology systems to support sound international material cycles
21040 : Developing Win-Win resource recycling technology for waste biomass
21056 : Development of Advanced Saving Energy Low Carbon Society Creation Oriented Newly Technology and Maintenance of Johkasou
21062 : Development of advanced treatment system for organic waste and wastewater
21063 : Arrangement of social- and technical-constraints and evaluation of alternative systems for appropriate management of liquid-waste in Asia
21076 : Planning and Evaluation System of Multilayer Integrative Circulation Region for Renewable Organic Wastes
21077 : An empirical study on diffusion models of green supply chain management among Chinese and Japanese industrial sectors
21078 : Integrative Environmental Planning and Evaluation System to Design Environmental Policy and Technology Scenarios for Asian Metropolitan Cities
21163 : Development of the systems for evaluating regional water and material cycles in East Asia
21165 : Establishment of Early Detection Network of the Global Warming Impacts

Fiscal Year: 2009

20456 : Development of co-benefits treatment system of liquid-waste derived from crop resource
20511 : Production of green methanol for carbon-free BDF and development of efficient conversion technologies from by-product metarials
20518 : Development of advanced treatment system for organic waste and wastewater
20548 : Establishing appropriate management networks and technology systems to support sound international material cycles
20579 : Developing Win-Win resource recycling technology for waste biomass
20587 : An empirical study on diffusion models of green supply chain management among Chinese and Japanese industrial sectors
20591 : Strategic policy scenario design for sustainable urban and industrial system based on the integrated environmental flux assessment for water, resource and energy circulation
20592 : Planning and Evaluation System of Multilayer Integrative Circulation Region for Renewable Organic Wastes
20593 : Integrative Environmental Planning and Evaluation System to Design Environmental Policy and Technology Scenarios for Asian Metropolitan Cities
20594 : Development of Environmental Management Technology for Sustainable utilization of Biomass.
20599 : Development of the systems for evaluating regional water and material cycles in East Asia
20600 : Establishment of Early Detection Network of the Global Warming Impacts

Fiscal Year: 2008

20164 : Production of green methanol for carbon-free BDF and development of efficient conversion technologies from by-product metarials
20167 : Development of advanced treatment system for organic waste and wastewater
20169 : Development and evaluation of phosphorus removal and recovery system in advanced Johkasou technology
20219 : Establishing appropriate management networks and technology systems to support sound international material cycles
20231 : Development of the systems for evaluating regional water and material cycles in East Asia
20232 : Establishment of Early Detection Network of the Global Warming Impacts
20238 : Development of Environmental Management Technology for Sustainable utilization of Biomass.
20243 : Developing Win-Win resource recycling technology for waste biomass
20262 : Strategic policy scenario design for sustainable urban and industrial system based on the integrated environmental flux assessment for water, resource and energy circulation
20264 : Planning and Evaluation System of Multilayer Integrative Circulation Region for Renewable Organic Wastes
20265 : Integrative Environmental Planning and Evaluation System to Design Environmental Policy and Technology Scenarios for Asian Metropolitan Cities
20266 : Urban Environment and Energy Management System

Fiscal Year: 2007

10370 : Studies on the estimation method of the effect for water quality improvement
10371 : Polluted water and sludge treatment using biological, physical and chemical method
10372 : Studies on advanced treatment of persistent organics
10381 : Hydrogen System Developments for Biomass Resources and Waste Materials
10387 : Development of Sustainable Sanitation System and Its Implementation to Asian Countries
10539 : Development and evaluation of phosphorus removal and recovery system in advanced Johkasou technology
10545 : Establishment of Early Detection Network of the Global Warming Impacts
10580 : Developing Win-Win resource recycling technology for waste biomass
10581 : Establishing appropriate management networks and technology systems to support sound international material cycles
10587 : Development of the systems for evaluating regional water and material cycles in East Asia
10590 : Development of advanced treatment system for organic waste and wastewater

Fiscal Year: 2006

10001 : Studies on the estimation method of effect of water quality improvement
10002 : Polluted water and sludge treatment using biological, physical and chemical method
10003 : Studies on advanced treatment of persistent organics
10028 : Hydrogen System Developments for Biomass Resources and Waste Materials
10035 : Development of Sustainable Sanitation System and Its Implementation to Asian Countries
10282 : Development and evaluation of phosphorus removal and recovery system in advanced Johkasou technology
10284 : Establishment of Early Detection Network of the Global Warming Impacts
10313 : Developing Win-Win resource recycling technology for waste biomass
10314 : Establishing appropriate management networks and technology systems to support sound international material cycles
10320 : Development of the systems for evaluating regional water and material cycles in East Asia
10324 : Development of organic waste and wastewater advanced treatment system

Fiscal Year: 2005

9329 : Study on mathematical model of environmental management of river catchment
9330 : Studies on the estimation method of effect of water quality improvement
9331 : Polluted water and sludge treatment using biological, physical and chemical method
9332 : Studies on advanced landfill leachate treatment
9351 : Research project on integrated environmental management aided by modelling of eco-system functions through the basin in East Asia(2) Research on systems analysis on watershed environmens and its application
9352 : Research project on integrated environmental management aided by modelling of eco-system functions through the basin in East Asia(3) Dynamics and ecological assessment of environmental pollution due to the Changjiang discharge in East China Sea

Fiscal Year: 2004

8936 : Study on mathematical model of environmental management of river catchment
8941 : Studies on the estimation method of effect of water quality improvement
8942 : Polluted water and sludge treatment using biological, physical and chemical method
8943 : Studies on advanced landfill leachate treatment
8987 : Research project on integrated environmental management aided by modelling of eco-system functions through the basin in East Asia(2) Research on systems analysis on watershed environmens and its application
8988 : Research project on integrated environmental management aided by modelling of eco-system functions through the basin in East Asia(3) Dynamics and ecological assessment of environmental pollution due to the Changjiang discharge in East China Sea
9062 : Element cycle response to the dynamic change of environmental loads from land in the East China Sea

Fiscal Year: 2003

8600 : Study on mathematical model of environmental management of river catchment
8612 : Studies on advanced landfill leachate treatment
8613 : Polluted water and sludge treatment using biological, physical and chemical method
8614 : Studies on the estimation method of effect of water quality improvement
8704 : Research project on integrated environmental management aided by modelling of eco-system functions through the basin in East Asia(2) Research on systems analysis on watershed environmens and its application
8705 : Research project on integrated environmental management aided by modelling of eco-system functions through the basin in East Asia(3) Dynamics and ecological assessment of environmental pollution due to the Changjiang discharge in East China Sea
8792 : Element cycle response to the dynamic change of environmental loads from land in the East China Sea

Fiscal Year: 2002

8307 : Study on mathematical model of environmental management of river catchment
8329 : Studies on advanced landfill leachate treatment
8331 : Polluted water and sludge treatment using biological, physical and chemical method
8332 : Studies on the estimation method of effect of water quality improvement
8400 : Research project on integrated environmental management aided by modelling of eco-system functions through the basin in East Asia (3) Dynamics and ecological assessment of environmental pollution due to the Changjiang discharge in East China Sea
8487 : Research project on integrated environmental management aided by modelling of eco-system functions through the basin in East Asia (2) Research on systems analysis on watershed environmens and its application
8588 : Element cycle response to the dynamic change of environmental loads from land in the East China Sea

Fiscal Year: 2001

8003 : Study on mathematical model of environmental management of river catchment
8013 : Development and evaluation of water restoration technology for polluted lakes using ecological engineering and advanced treatment systems
8018 : Development of eco-engineering system using technique of reproduction and inhabitation of benthos on tideland and shallow sea area
8019 : Study on the construction method of tidal flat biotope for the wastewater reclamation and the reduction of nutrients load to water environment
8051 : D-1 Research on dynamics of environmental pollution through the Changjiang River and its effect on marine ecosystem in EastChina Sea.
8063 : Studies on the environmental monitoring by remote sensing and vegetation investigation in East Asia
8074 : Studies on advanced landfill leachate treatment
8079 : Polluted water and sludge treatment using biological, physical and chemical method
8080 : Studies on the estimation method of effect of water quality improvement
8150 : Studies on evaluation method for natural attenuation process in submerged ecosystem
8153 : Research project on integrated environmental management aided by modelling of eco-system functions through the basin in East Asia (3) Dynamics and ecological assessment of environmental pollution due to the Changjiang discharge in East China Sea.
8260 : Research project on integrated environmental management aided by modelling of eco-system functions through the basin in East Asia<br>(2) Research on systems analysis on watershed environmens and its application
Research Result (Publication)

all
Original Paper
Review
Book
Research Result (Presentation)

all
Research Presentation
Research Lecture

Presenter :

Shi C., Hu Y.,

Kobayashi T.

,

Kuramochi H.

, Zhen-Ya ZHANG,

Xu K-Q.

Name of Society :

39th International Symposium on Halogenated Persistent Organic Pollutants (2019)

Name of Proceedings :

-, 1054

Presenter :

Shi C., Hu Y., Haiyuan Ma,

Kobayashi T.

,

Kuramochi H.

, Zhenya Zhang,

Xu K-Q.

Name of Society :

4th International Conference on Alternative Fuels, Energy and Environment (IACFEE): Future and Change (2019)

Name of Proceedings :

Abstracts, 195

Presenter :

Hu Y., Shi C., Ma H.,

Kobayashi T.

,

Xu K-Q.

Name of Society :

The 4th International Conference on Alternative Fuels, Energy and Environment (ICAFEE):Future and Challenges (2019)

Name of Proceedings :

Abstracts, 166

Research Presentation

The role of biochar addition in sorghum anaerobic digestion

Presenter :

Ma H., Hu Y., Shi C.,

Kobayashi T.

,

Xu K-Q.

Name of Society :

The 4th International Conference on Alternative Fuels, Energy and Environment (ICAFEE): Future and Challenges (2019)

Name of Proceedings :

Abstracts, 167

Research Presentation

Partitioning behavior of polybrominated diphenyl ethers in biogas plant: influence of organic portion in liquid and solid phase

Research Presentation

In-situ Electrochemical Stimulation to Upgrade Co-digestion Behaviors of Sewage Sludge and Food Waste

Presenter :

Zhen G., Zhi Z., Lu X.Q.,

Kobayashi T.

,

Xu K-Q.

Name of Society :

第52回日本水環境学会年会 (2018)

Name of Proceedings :

講演プログラム, 285

Presenter :

Watanabe M., Li M., Chen Z.,

Xu K-Q.

Name of Society :

The 12th International Conference on the Environmental Management of the Encloshed Coastal Seas (EMECS 12) (2018)

Name of Proceedings :

Abstracts, 93

Presenter :

Shi C., Hu Y.,

Kobayashi T.

,

Kuramochi H.

,

Xu K-Q.

, Zhang Z.Y.

Name of Society :

第17回世界湖沼会議(いばらき霞ヶ浦2018) (2018)

Name of Proceedings :

Abstracts, 233

Research Presentation

Rapid detection of long-chain fatty acids in anaerobic reactor by a combination of solid phase extraction and microbalance measurement

Presenter :

Kobayashi T.

,

Kuramochi H.

,

Xu K-Q.

Name of Society :

1st International Conference on Water Resources International Conference on Water Resources Resources and Sustainability (ICWRS) 3rd International Conference on Alternative Fuels, Energy and Environment (ICAFEE) (2018)

Name of Proceedings :

Abstract book, P210

Research Presentation

Microalgae consortia cultivation using anaerobic liquid digestate: influence of digestate concentration on biomass, lipid and protein production

Presenter :

Kumar G., Jung J.H., Nguyen D.D., Kim S.H., Bakonyi P., Zhen G.,

Kobayashi T.

,

Xu K-Q.

, Nemestohy N., Chang S.W.

Name of Society :

1st International Conference on Water Resources International Conference on Water Resources Resources and Sustainability (ICWRS) 3rd International Conference on Alternative Fuels, Energy and Environment (ICAFEE) (2018)

Name of Proceedings :

Abstract book, P158

Presenter :

Hu Y.,

Kobayashi T.

, Shi C.,

Xu K-Q.

Name of Society :

1st International Conference on Water Resources and Sustainability (ICWRS) & 3rd International Conference on Alternative Fuels, Energy and Environment (ICAFEE): Future and Challenges (2018)

Name of Proceedings :

Abstracts, 254

Presenter :

Shi C., Hu Y.,

Kobayashi T.

,

Kuramochi H.

, Zhang Z.Y.,

Xu K-Q.

Name of Society :

1st International Conference on Water Resources and Sustainability (ICWRS) & 3rd International Conference on Alternative Fuels, Energy and Environment (ICAFEE): Future and Challenges (2018)

Name of Proceedings :

Abstracts, 064

Presenter :

Sivagurunathan P.,

Kobayashi T.

,

Xu K-Q.

Name of Society :

The 13th Asian Congress on Biotechnology 2017 (2017)

Name of Proceedings :

Abstracts, 137

Presenter :

Hu Y.,

Kobayashi Y.

, Oshibe H.,

Xu K-Q.

Name of Society :

Water and Environment Technology Conference 2017 (2017)

Name of Proceedings :

-

Research Lecture

Sustainable Watershed Management and Water Environmental Restoration by Bio-eco Engineering

Presenter :

Xu K-Q.

Name of Society :

The 38th International Symposium on Environmental Issues-Sustainable Watershed Management and Development of Innovative Wastewater Treatment Systems (2017)

Name of Proceedings :

Abstracts, 53-83

Research Lecture

Monitoring and characterization of biofilm formation in anaerobic treatment systems under different conditions using quartz crystal sensor

Presenter :

Kobayashi T.

,

Xu K-Q.

Name of Society :

the 2017 International Environmental Engineering Conference & Annual Meeting of the Korean Society of Environmental Engineers (2017)

Name of Proceedings :

IEEC2017 Proceedings, 277-278

Research Presentation

Monitoring and characterization of biofilm development in anaerobic treatment systems under different conditions using quartz crystal sensor

Presenter :

Kobayashi T.

,

Xu K-Q.

Name of Society :

The 2nd International Conference on Alternative Fuels and Energy (ICAFE'17) (2017)

Name of Proceedings :

Proceedings of ICAFE, 52

Research Presentation

Effect of Lipid/TS ratio on anaerobic treatment of food waste under thermophilic condition

Presenter :

Hu Y., Zhen G.,

Xu K-Q.

,

Kobayashi T.

Name of Society :

The 2nd International Conference on Alternative Fuels and Energy (ICAFE'17) (2017)

Name of Proceedings :

Proceedings of ICAFE, 59

Research Presentation

Cultivation of microalgal biomass from swine manure for biodiesel and biohydrogen production

Presenter :

Sivagurunathan P.,

Kobayashi T.

,

Xu K-Q.

Name of Society :

The 2nd International Conference on Alternative Fuels and Energy (ICAFE'17) (2017)

Name of Proceedings :

Proceedings of ICAFE, 189

Research Lecture

Sustainable Watershed Management and Water Environmental Restoration by Bio-eco Engineering

Presenter :

Xu K-Q.

Name of Society :

International Symposium on Environmental Education and Sustainability Sciences (2016)

Name of Proceedings :

Abstracts, 10

Presenter :

Kumar G.,

Kobayashi T.

, Periyasamy S.,

Xu K-Q.

Name of Society :

38th Symposium on Biotechnology for Fuels and Chemicals (2016)

Name of Proceedings :

-, T75

Research Presentation

Bioelectrochemical treatment of liquid fraction of pressed municipal solid waste for biohydrogen production in a single-chamber membrane-less microbial electrolysis cell

Presenter :

Zhen Guangyin,

Kobayashi T.

,

Xu K-Q.

Name of Society :

第50回日本水環境学会年会 (2016)

Name of Proceedings :

同予稿集, 87

Presenter :

Sivagurunathan P., Kumar G., Zhen G.,

Kobayashi T.

,

Xu K-Q.

Name of Society :

Asia-Pacific Conference on Biotechnology for Waste Conversion 2016 (BioWC 2016) (2016)

Name of Proceedings :

-

Presenter :

Kumar G., Zhen G.,

Kobayashi T.

, Sivagurunathan P.,

Xu K-Q.

Name of Society :

Asia-Pacific Conference on Biotechnology for Waste Conversion 2016 (BioWC 2016) (2016)

Name of Proceedings :

-

Research Presentation

Effects of various dilute acid pretreatments on the biological hydrogen production potential of marine macroalgal biomass

Presenter :

Sivagurunathan P., Kumar G.,

Kobayashi T.

, Kim S.H.,

Xu K-Q.

Name of Society :

The 11th Asian biohydrogen & biogas symposium (2016)

Name of Proceedings :

Abstracts, 67

Research Presentation

A feasibility report on enhanced methane recovery from deviled grease trap waste via chemical pretreatment

Presenter :

Sivagurunathan P., Kumar G.,

Kobayashi T.

,

Xu K-Q.

Name of Society :

The 11th Asian biohydrogen & biogas symposium (2016)

Name of Proceedings :

Abstracts, 137

Presenter :

Zhen G.Y.,

Kobayashi T.

,

Xu K-Q.

Name of Society :

Green Energy Cooperation of the higher education sector for the development of green economy in the area of energetics (2015)

Name of Proceedings :

-

Research Presentation

Insight into extracellular electron transfer for methane production from carbon dioxide in a two-chamber microbial electrolysis cells (MECs) containing a graphite biocathode

Presenter :

Zhen G.,

Kobayashi T.

,

Xu K-Q.

, Lu X.Q.

Name of Society :

第49回日本水環境学会年会 (2015)

Name of Proceedings :

同予稿集, 343

Presenter :

Kumar G.,

Kobayashi T.

, Zhen G.,

Xu K-Q.

, Kim S-H.

Name of Society :

2014 Asia biohylinks (ABHL) meeting: Asia biohydrogen and biorefinery (ABB) symposium (2014)

Name of Proceedings :

Abstracts, 74

Presenter :

Kobayashi T.

,

Xu K-Q.

Name of Society :

2014 Asia biohylinks (ABHL) meeting: Asia biohydrogen and biorefinery (ABB) symposium (2014)

Name of Proceedings :

Abstracts, 32-33

Research Presentation

Effect of automatic mixing by a siphon on anaerobic digestion - comparative experiments using reactors with different mixing mode

Presenter :

Kobayashi T.

, Wu Y.,

Xu K-Q.

, Li Y.Y.

Name of Society :

13th world congress on anaerobic digestion (2013)

Name of Proceedings :

Proceedings of 13th world congress on anaerobic digestion

Research Presentation

Characteristics of water quality improvement in an activated sludge process by introducing AOSD system

Presenter :

Badiss M., Suemura T., Satake T., Sano A.,

Xu K-Q.

, Inamori Y.

Name of Society :

47th annual meeting of Japan Society on Water Environment (2013)

Name of Proceedings :

Abstracts, 382

Research Presentation

Comparison of AOSD and fix ON/OFF intermittent aeration in wastewater treatment Performances

Presenter :

BADISS M., Suemura T., Inamori R., Satake T.,

Xu K-Q.

, Inamori Y.

Name of Society :

日本水処理生物学会第50回大会 (2013)

Name of Proceedings :

Abstracts, 64

Presenter :

Kimochi Y., Jono K., Yamazaki H., Sano A.,

Xu K-Q.

, Inamori Y.

Name of Society :

IWA Nutrient Removal and Recovery 2012 (2012)

Name of Proceedings :

-

Research Presentation

Effect of self-agitation: a performance comparison between a reactor with self-agitation system and a completely stirred reactor and an unstirred reactor under increasing organic load

Presenter :

Kobayashi T.

,

Xu K-Q.

, Wu Y-P., Li Y-Y.

Name of Society :

International Workshop on Kitchen Waste-Based Bioenergy (2012)

Name of Proceedings :

Abstract, 77

Research Lecture

On-site Domestic Wastewater Treatment(JOHKASOU)performance evaluation and development status of environmental technology verification system in Japan

Presenter :

Inamori Y,

Xu K-Q.

, Inamori R., Inoue H.

Name of Society :

Environmental Management and Environmental Technology Assessment (2012)

Name of Proceedings :

Abstracts of Environmental Management and Environmental Technology Assessment, 48-86

Research Lecture

Watershed Management and Water Environmental Restoration by Bio-eco Engineering

Presenter :

Xu K-Q.

, Inamori Y.

Name of Society :

Japan-China International Workshop of Chemistry on water-treatment technology (2012)

Name of Proceedings :

Abstracts of Japan-China International Workshop of Chemistry on water-treatment technology, 62-97

Research Presentation

Development of appropriate treatment technology for molasses based wastewater

Presenter :

Syutsubo K.

,

Onodera T.

,

Ebie Y.

,

Xu K-Q.

,

Tomioka N.

, Choeisai P., Yoochatchaval W., Sumino H., Yamaguchi T.

Name of Society :

The 46th Annual Conference of Japan Society on Water Environment (2012)

Name of Proceedings :

Abstracts of The 46th Annual Conference of Japan Society on Water Environment, 373

Research Presentation

Reclamation and Its Effect to the Process of Hydrodynamics and Geomorphology in the Yangtze River Mouth, China

Presenter :

Li M.,

Xu K-Q.

, Wang Z., Chen Z., Watanabe M.

Name of Society :

EMECS9 Managing for Results in our Coastal Seas (2011)

Name of Proceedings :

Abstracts of EMECS9 Managing for Results in our Coastal Seas, 20

Research Presentation

Development of appropriate anaerobic treatment technology of molasses wastewater

Presenter :

Onodera T.

, Sase S. , Choeisai K.P., Yoochatchaval W., Sumino H., Yamaguchi T.,

Ebie Y.

,

Xu K-Q.

,

Tomioka N.

,

Syutsubo K.

Name of Society :

Anaerobic Digestion Asia 2010 (2011)

Name of Proceedings :

Proceeding, 132-143

Research Presentation

Performance evaluation and effect of circulation rate in a bio-desulfurization process aerated by biogas circulation

Presenter :

Kobayashi T.

,

Xu K-Q.

, Li Y-Y., Inamori Y.

Name of Society :

The 7th International conference on environmental anaerobic technologies and bioenergy (2011)

Name of Proceedings :

Proceedings of the 7th International conference on environmental anaerobic technologies and bioenergy, 198-214

Research Presentation

"Sustainable Watershed Management and Water Environmental Restoration by Bio-eco Engineering"

Presenter :

Xu K-Q.

Name of Society :

The 8th Japan-China Workshop on"Technology for Water Pollution Prevention" (2011)

Name of Proceedings :

Abstract of The 8th Japan-China Workshop on"Technology for Water Pollution Prevention", 24-26

Research Presentation

Characteristics of retained sludge in a USSB reactor for the treatment of molasses wastewater

Presenter :

Onodera T.

, Sase S., Choeisai P., Yoochatchaval W., Sumino H., Yamaguchi T.,

Ebie Y.

,

Xu K-Q.

,

Tomioka N.

,

Syutsubo K.

Name of Society :

The 4th IWA-ASPIRE Conference & Exhibition (2011)

Name of Proceedings :

Abstracts of The 4th IWA-ASPIRE Conference & Exhibition Toward sustainable water supply and recycling systems

Research Presentation

Characteristics of CH4 and N2O Emission from Small Scale Johkasou

Presenter :

Lee D-Y.,

Xu K-Q.

, Inamori Y.

Name of Society :

Renewable Energy 2010 (2010)

Name of Proceedings :

Program, P-Bm-36

Research Presentation

Continuous H2 production by a membrane bioreactor from food waste

Presenter :

Lee D-Y.,

Xu K-Q.

, ・Yu-You Li, Mi-Sun Kim, Yuhei Inamori

Name of Society :

2010年度韓国廃棄物資源循環学会研究発表会 (2010)

Name of Proceedings :

同講演集, 103-105

Presenter :

Xu K-Q.

, Lee D.,

Kobayashi T.

,

Ebie Y.

, Li Y., Inamori Y.

Name of Society :

AGU Fall Meeting 2010 (2010)

Name of Proceedings :

Abstracts, B13B-0464

Research Presentation

Continuous hydrogen and methane fermentation from food waste in the thermophilic Two-Stage fermentation process with the sludge recycle

Presenter :

Lee D-Y.,

Xu K-Q.

, Mi-Sun Kim, Yuhei Inamori

Name of Society :

6th Int.Symp.Environ.Anaerobic Technol. (2009)

Name of Proceedings :

Abstracts

Research Presentation

Developing emission reduction technologies for CH4, N2O and other greenhouse gases in Bio-Ecosystems

Presenter :

INAMORI R., Miyashiro T.,

Xu K-Q.

, Sano A., SUGIURA N., Inamori Y.

Name of Society :

13th World Lake Conf. (2009)

Name of Proceedings :

Abstracts

Research Presentation

Conservation and reclamation strategies for water environment using Bio-Eco system

Presenter :

INAMORI Y., INAMORI R.,

Xu K-Q.

, KANDA R.

Name of Society :

13th World Lake Conf. (2009)

Name of Proceedings :

Abstracts, 107

Presenter :

Wang X., Huang B., Fujita T.,

Xu K-Q.

Name of Society :

2009 Int.Conf.Energy Environ.Technol.(ICEET'09) (2009)

Name of Proceedings :

Proceedings , 3:641-644

Research Presentation

Nutrient removal and phosphorus recovery in the anaerobic/oxic/anoxic process combined with sludge ozonation and phosphorus adsorption

Research Presentation

Effects of circulation ratio in domestic wastewater and disposer wastewater treatment Johkasou

Research Presentation

Recovery oriented phosphorus adsorption process in decentralized advanced Johkasou

Research Presentation

Estimation of nitrogen and phosphorus inputs from the Changjiang river watershed into the East China Sea

Presenter :

Tanji K., Watanabe M.,

Xu K-Q.

Name of Society :

EMECS-8 Int.Conf.Harmonizing River Catchment Estuary (2008)

Name of Proceedings :

Abstracts, 119-120

Research Presentation

Integrated management of catchment ecosystem: A case study in Changjiang(Yangtze) River

Presenter :

Xu K-Q.

, Watanabe M.

Name of Society :

8th Symp.TEMM-agreed Freshwater Pollut.Prev.Proj. (2008)

Name of Proceedings :

-

Research Lecture

Innovative watershed management in the Yangtze River and restoration strategies by bio-eco technology

Presenter :

Xu K-Q.

Name of Society :

Int.Workshop Sustainable Reg.Dev.through Circular Econ. (2008)

Name of Proceedings :

なし

Research Presentation

Slanted soil chamber systems as a decentralized gray water treatment

Presenter :

XU Kaiqin

, , ,

EBIE Yoshitaka

Name of Society :

5th Int.Symp.Sustainable Sanit. (2007)

Name of Proceedings :

Preceedings

Research Presentation

A two-stage process for high-rate hydrogen and methane production from food waste

Presenter :

XU Kaiqin

, ,

EBIE Yoshitaka

Name of Society :

11th World Congr.Anaerobic Dig.(AD11)(Poster Session) (2007)

Name of Proceedings :

Proceedings & Abstracts

Research Presentation

Evaluation of constructed wetland system with multiple aquatic plants

Presenter :

Yamamoto T.(*1)

, Gui P., Inamori R.(*1), Sugiura N.(*1),

Ebie Y.

,

Xu K-Q.

, Inamori Y.

Name of Society :

Int.Conf.Multi Funct.Wetland Syst. (2007)

Name of Proceedings :

Proceedings

Research Presentation

New probes and autofluorescence observation that distinguish ach subgroup of Defluvicoccus-relative G-bacteria in a wastewater treatment process

Research Presentation

Performance of four types constructed wetlands on domestic wastewater treatment under low C/N ratio loading and emissions of N2O and CH4 from them

Presenter :

XU Kaiqin

, ,

EBIE Yoshitaka

Name of Society :

4th Jt.China/Jpn.Chem.Eng.Symp.(CJCES) (2007)

Name of Proceedings :

Proceedings

Research Presentation

Strategy on preservation and restoration of East Asian Lakes for eco-sound water environment establishment

Research Presentation

Comparison of different typical constructed wetlands on domestic wastewater treatment under low C/N ratio loading and their potential GHG emissions

Presenter :

XU Kaiqin

, ,

EBIE Yoshitaka

Name of Society :

7th TEMN Workshop/日本水処理生物学会 第44回大会 (2007)

Name of Proceedings :

Jpn J.Water Treat.Biol.(日本水処理生物学会誌), 別巻(27)

Research Presentation

Functional analysis in decentralized domestic wastewater treatment system "Johkasou" for prevention eutroplication

Research Presentation

Field and lab experiment of slanted soil chamber system as a decentralized gray water treatment

Presenter :

XU Kaiqin

, , ,

EBIE Yoshitaka

Name of Society :

5th Int.Symp.Southeast Asian Water Environ.(Poster Session) (2007)

Name of Proceedings :

Proceedings

Research Presentation

Characterization of the microbial community in the anaerobic/oxic/anoxic process without excess sludge production

Research Presentation

Treatment of wastewater from the kitchen by the slanted soil systems using various soils in subtropical area,Okinawa

Research Presentation

Seasonal streamflow forecasting using climate signals: application to the Three Gorges Dam in the Yangtze River Basin

Presenter :

Xu K-Q.

, Brown C.(*1), Kwon H.H.(*1), Lall U.(*1), Watanabe M.(*2), Chen Z.(*3)

Name of Society :

Conf.Hydrol.Sci.Managing Water Resour.Asian Developing World (2006)

Name of Proceedings :

Program

Research Presentation

Long-term changes in dissolved silicate flux in the Yangtze River Basin

Presenter :

Xu K-Q.

, Li M.(*1), Chen Z.(*1), Watanabe M.(*2)

Name of Society :

AGU 2006 Fall Meet.(Poster Session) (2006)

Name of Proceedings :

Abstracts, 87(52)

Research Presentation

Sustainable environmental management of catchment ecosystem: A case study in the Yangtze River basin

Presenter :

Xu K-Q.

, Watanabe M.(*1)

Name of Society :

Symp.Pollut.Control Ecol.Restoration Tech.Water Environ.China (2006)

Name of Proceedings :

Proceedings, 1

Research Presentation

Strategies for freshwater(Lakes and Marshes) environment restoration using Bio-Eco engineering

Presenter :

XU Kaiqin

, ,

EBIE Yoshitaka

Name of Society :

Symp.Pollut.Control Ecol.Restoration Tech.Water Environ.China (2006)

Name of Proceedings :

Proceedings

Research Presentation

Strategy for environmental restoration using advanced domestic wastewater treatment johkasou system

Presenter :

XU Kaiqin

, ,

EBIE Yoshitaka

Name of Society :

Symp.Pollut.Control Ecol.Restoration Tech.Water Environ.China (2006)

Name of Proceedings :

Proceedings

Research Presentation

Molecular biological analysises on the relationship between nitrogen removal and N2O emission characteristics in the constructed wetland systems

Presenter :

Wang Y.(*1), Inamori R.(*2),

Xu K-Q

, Inamori Y., Kong H-N.(*1), Kondo T.(*3), Matsumura M.(*2)

Name of Society :

日本水処理生物学会 第43回大会 (2006)

Name of Proceedings :

日本水処理生物学会誌, 別巻(26)

Research Presentation

Evaluation and optimization of constructed wetland performance considering potential of resulting algal blooms

Research Presentation

An approach to estimate the water level and volume of Dongting Lake by using Terra/MODIS data

Presenter :

Xu K-Q.

,

Kameyama S.

Name of Society :

2nd APEIS Capacity Build.Workshop (2003)

Name of Proceedings :

なし

Research Presentation

Estimation of river discharge using very high-resolution satellite data in Yangtze River

Presenter :

XU Kaiqin

Name of Society :

Int.Symp.Remote Sensing (2002)

Name of Proceedings :

Proceedings, 728-733

The emissions of greenhouse gases from free water surface flow constructed wetland for domestic wastewater treatment

Presenter :

Gui P.,

Xu K-Q.

,

Mizuochi M.

, Inamori Y., Iwami N.

Name of Society :

Asian Waterqual 2001 First IWA Asia-Pacific Reg.Conf. (2001)

Name of Proceedings :

Proceedings

Presenter :

Shi C., Hu Y., Haiyuan Ma,

Kobayashi T.

,

Kuramochi H.

, Zhenya Zhang,

Xu K-Q.

Name of Society :

4th International Conference on Alternative Fuels, Energy and Environment (IACFEE): Future and Change (2019)

Name of Proceedings :

Abstracts, 195

In-situ Electrochemical Stimulation to Upgrade Co-digestion Behaviors of Sewage Sludge and Food Waste

Presenter :

Zhen G., Zhi Z., Lu X.Q.,

Kobayashi T.

,

Xu K-Q.

Name of Society :

第52回日本水環境学会年会 (2018)

Name of Proceedings :

講演プログラム, 285

Presenter :

Watanabe M., Li M., Chen Z.,

Xu K-Q.

Name of Society :

The 12th International Conference on the Environmental Management of the Encloshed Coastal Seas (EMECS 12) (2018)

Name of Proceedings :

Abstracts, 93

Rapid detection of long-chain fatty acids in anaerobic reactor by a combination of solid phase extraction and microbalance measurement

Presenter :

Kobayashi T.

,

Kuramochi H.

,

Xu K-Q.

Name of Society :

1st International Conference on Water Resources International Conference on Water Resources Resources and Sustainability (ICWRS) 3rd International Conference on Alternative Fuels, Energy and Environment (ICAFEE) (2018)

Name of Proceedings :

Abstract book, P210

Presenter :

Sivagurunathan P.,

Kobayashi T.

,

Xu K-Q.

Name of Society :

The 13th Asian Congress on Biotechnology 2017 (2017)

Name of Proceedings :

Abstracts, 137

Monitoring and characterization of biofilm development in anaerobic treatment systems under different conditions using quartz crystal sensor

Presenter :

Kobayashi T.

,

Xu K-Q.

Name of Society :

The 2nd International Conference on Alternative Fuels and Energy (ICAFE'17) (2017)

Name of Proceedings :

Proceedings of ICAFE, 52

Bioelectrochemical treatment of liquid fraction of pressed municipal solid waste for biohydrogen production in a single-chamber membrane-less microbial electrolysis cell

Presenter :

Zhen Guangyin,

Kobayashi T.

,

Xu K-Q.

Name of Society :

第50回日本水環境学会年会 (2016)

Name of Proceedings :

同予稿集, 87

Effects of various dilute acid pretreatments on the biological hydrogen production potential of marine macroalgal biomass

Presenter :

Sivagurunathan P., Kumar G.,

Kobayashi T.

, Kim S.H.,

Xu K-Q.

Name of Society :

The 11th Asian biohydrogen & biogas symposium (2016)

Name of Proceedings :

Abstracts, 67

A feasibility report on enhanced methane recovery from deviled grease trap waste via chemical pretreatment

Presenter :

Sivagurunathan P., Kumar G.,

Kobayashi T.

,

Xu K-Q.

Name of Society :

The 11th Asian biohydrogen & biogas symposium (2016)

Name of Proceedings :

Abstracts, 137

Presenter :

Zhen G.Y.,

Kobayashi T.

,

Xu K-Q.

Name of Society :

Green Energy Cooperation of the higher education sector for the development of green economy in the area of energetics (2015)

Name of Proceedings :

-

Insight into extracellular electron transfer for methane production from carbon dioxide in a two-chamber microbial electrolysis cells (MECs) containing a graphite biocathode

Presenter :

Zhen G.,

Kobayashi T.

,

Xu K-Q.

, Lu X.Q.

Name of Society :

第49回日本水環境学会年会 (2015)

Name of Proceedings :

同予稿集, 343

Presenter :

Kumar G.,

Kobayashi T.

, Zhen G.,

Xu K-Q.

, Kim S-H.

Name of Society :

2014 Asia biohylinks (ABHL) meeting: Asia biohydrogen and biorefinery (ABB) symposium (2014)

Name of Proceedings :

Abstracts, 74

Presenter :

Kobayashi T.

,

Xu K-Q.

Name of Society :

2014 Asia biohylinks (ABHL) meeting: Asia biohydrogen and biorefinery (ABB) symposium (2014)

Name of Proceedings :

Abstracts, 32-33

Characteristics of water quality improvement in an activated sludge process by introducing AOSD system

Presenter :

Badiss M., Suemura T., Satake T., Sano A.,

Xu K-Q.

, Inamori Y.

Name of Society :

47th annual meeting of Japan Society on Water Environment (2013)

Name of Proceedings :

Abstracts, 382

Comparison of AOSD and fix ON/OFF intermittent aeration in wastewater treatment Performances

Presenter :

BADISS M., Suemura T., Inamori R., Satake T.,

Xu K-Q.

, Inamori Y.

Name of Society :

日本水処理生物学会第50回大会 (2013)

Name of Proceedings :

Abstracts, 64

Presenter :

Kimochi Y., Jono K., Yamazaki H., Sano A.,

Xu K-Q.

, Inamori Y.

Name of Society :

IWA Nutrient Removal and Recovery 2012 (2012)

Name of Proceedings :

-

Effect of self-agitation: a performance comparison between a reactor with self-agitation system and a completely stirred reactor and an unstirred reactor under increasing organic load

Presenter :

Kobayashi T.

,

Xu K-Q.

, Wu Y-P., Li Y-Y.

Name of Society :

International Workshop on Kitchen Waste-Based Bioenergy (2012)

Name of Proceedings :

Abstract, 77

Development of appropriate treatment technology for molasses based wastewater

Presenter :

Syutsubo K.

,

Onodera T.

,

Ebie Y.

,

Xu K-Q.

,

Tomioka N.

, Choeisai P., Yoochatchaval W., Sumino H., Yamaguchi T.

Name of Society :

The 46th Annual Conference of Japan Society on Water Environment (2012)

Name of Proceedings :

Abstracts of The 46th Annual Conference of Japan Society on Water Environment, 373

Development of appropriate anaerobic treatment technology of molasses wastewater

Presenter :

Onodera T.

, Sase S. , Choeisai K.P., Yoochatchaval W., Sumino H., Yamaguchi T.,

Ebie Y.

,

Xu K-Q.

,

Tomioka N.

,

Syutsubo K.

Name of Society :

Anaerobic Digestion Asia 2010 (2011)

Name of Proceedings :

Proceeding, 132-143

Performance evaluation and effect of circulation rate in a bio-desulfurization process aerated by biogas circulation

Presenter :

Kobayashi T.

,

Xu K-Q.

, Li Y-Y., Inamori Y.

Name of Society :

The 7th International conference on environmental anaerobic technologies and bioenergy (2011)

Name of Proceedings :

Proceedings of the 7th International conference on environmental anaerobic technologies and bioenergy, 198-214

"Sustainable Watershed Management and Water Environmental Restoration by Bio-eco Engineering"

Presenter :

Xu K-Q.

Name of Society :

The 8th Japan-China Workshop on"Technology for Water Pollution Prevention" (2011)

Name of Proceedings :

Abstract of The 8th Japan-China Workshop on"Technology for Water Pollution Prevention", 24-26

Characteristics of retained sludge in a USSB reactor for the treatment of molasses wastewater

Presenter :

Onodera T.

, Sase S., Choeisai P., Yoochatchaval W., Sumino H., Yamaguchi T.,

Ebie Y.

,

Xu K-Q.

,

Tomioka N.

,

Syutsubo K.

Name of Society :

The 4th IWA-ASPIRE Conference & Exhibition (2011)

Name of Proceedings :

Abstracts of The 4th IWA-ASPIRE Conference & Exhibition Toward sustainable water supply and recycling systems

Characteristics of CH4 and N2O Emission from Small Scale Johkasou

Developing emission reduction technologies for CH4, N2O and other greenhouse gases in Bio-Ecosystems

Presenter :

INAMORI R., Miyashiro T.,

Xu K-Q.

, Sano A., SUGIURA N., Inamori Y.

Name of Society :

13th World Lake Conf. (2009)

Name of Proceedings :

Abstracts

Conservation and reclamation strategies for water environment using Bio-Eco system

Presenter :

INAMORI Y., INAMORI R.,

Xu K-Q.

, KANDA R.

Name of Society :

13th World Lake Conf. (2009)

Name of Proceedings :

Abstracts, 107

Presenter :

Wang X., Huang B., Fujita T.,

Xu K-Q.

Name of Society :

2009 Int.Conf.Energy Environ.Technol.(ICEET'09) (2009)

Name of Proceedings :

Proceedings , 3:641-644

Effects of circulation ratio in domestic wastewater and disposer wastewater treatment Johkasou

Estimation of nitrogen and phosphorus inputs from the Changjiang river watershed into the East China Sea

Presenter :

Tanji K., Watanabe M.,

Xu K-Q.

Name of Society :

EMECS-8 Int.Conf.Harmonizing River Catchment Estuary (2008)

Name of Proceedings :

Abstracts, 119-120

Integrated management of catchment ecosystem: A case study in Changjiang(Yangtze) River

Presenter :

Xu K-Q.

, Watanabe M.

Name of Society :

8th Symp.TEMM-agreed Freshwater Pollut.Prev.Proj. (2008)

Name of Proceedings :

-

Slanted soil chamber systems as a decentralized gray water treatment

Presenter :

XU Kaiqin

, , ,

EBIE Yoshitaka

Name of Society :

5th Int.Symp.Sustainable Sanit. (2007)

Name of Proceedings :

Preceedings

A two-stage process for high-rate hydrogen and methane production from food waste

Presenter :

XU Kaiqin

, ,

EBIE Yoshitaka

Name of Society :

11th World Congr.Anaerobic Dig.(AD11)(Poster Session) (2007)

Name of Proceedings :

Proceedings & Abstracts

Evaluation of constructed wetland system with multiple aquatic plants

Presenter :

Yamamoto T.(*1)

, Gui P., Inamori R.(*1), Sugiura N.(*1),

Ebie Y.

,

Xu K-Q.

, Inamori Y.

Name of Society :

Int.Conf.Multi Funct.Wetland Syst. (2007)

Name of Proceedings :

Proceedings

New probes and autofluorescence observation that distinguish ach subgroup of Defluvicoccus-relative G-bacteria in a wastewater treatment process

Performance of four types constructed wetlands on domestic wastewater treatment under low C/N ratio loading and emissions of N2O and CH4 from them

Presenter :

XU Kaiqin

, ,

EBIE Yoshitaka

Name of Society :

4th Jt.China/Jpn.Chem.Eng.Symp.(CJCES) (2007)

Name of Proceedings :

Proceedings

Strategy on preservation and restoration of East Asian Lakes for eco-sound water environment establishment

Comparison of different typical constructed wetlands on domestic wastewater treatment under low C/N ratio loading and their potential GHG emissions

Presenter :

XU Kaiqin

, ,

EBIE Yoshitaka

Name of Society :

7th TEMN Workshop/日本水処理生物学会 第44回大会 (2007)

Name of Proceedings :

Jpn J.Water Treat.Biol.(日本水処理生物学会誌), 別巻(27)

Functional analysis in decentralized domestic wastewater treatment system "Johkasou" for prevention eutroplication

Field and lab experiment of slanted soil chamber system as a decentralized gray water treatment

Presenter :

XU Kaiqin

, , ,

EBIE Yoshitaka

Name of Society :

5th Int.Symp.Southeast Asian Water Environ.(Poster Session) (2007)

Name of Proceedings :

Proceedings

Characterization of the microbial community in the anaerobic/oxic/anoxic process without excess sludge production

Treatment of wastewater from the kitchen by the slanted soil systems using various soils in subtropical area,Okinawa

Seasonal streamflow forecasting using climate signals: application to the Three Gorges Dam in the Yangtze River Basin

Presenter :

Xu K-Q.

, Brown C.(*1), Kwon H.H.(*1), Lall U.(*1), Watanabe M.(*2), Chen Z.(*3)

Name of Society :

Conf.Hydrol.Sci.Managing Water Resour.Asian Developing World (2006)

Name of Proceedings :

Program

Long-term changes in dissolved silicate flux in the Yangtze River Basin

Presenter :

Xu K-Q.

, Li M.(*1), Chen Z.(*1), Watanabe M.(*2)

Name of Society :

AGU 2006 Fall Meet.(Poster Session) (2006)

Name of Proceedings :

Abstracts, 87(52)

Sustainable environmental management of catchment ecosystem: A case study in the Yangtze River basin

Presenter :

Xu K-Q.

, Watanabe M.(*1)

Name of Society :

Symp.Pollut.Control Ecol.Restoration Tech.Water Environ.China (2006)

Name of Proceedings :

Proceedings, 1

Strategies for freshwater(Lakes and Marshes) environment restoration using Bio-Eco engineering

Presenter :

XU Kaiqin

, ,

EBIE Yoshitaka

Name of Society :

Symp.Pollut.Control Ecol.Restoration Tech.Water Environ.China (2006)

Name of Proceedings :

Proceedings

Strategy for environmental restoration using advanced domestic wastewater treatment johkasou system

Presenter :

XU Kaiqin

, ,

EBIE Yoshitaka

Name of Society :

Symp.Pollut.Control Ecol.Restoration Tech.Water Environ.China (2006)

Name of Proceedings :

Proceedings

Molecular biological analysises on the relationship between nitrogen removal and N2O emission characteristics in the constructed wetland systems

Presenter :

Wang Y.(*1), Inamori R.(*2),

Xu K-Q

, Inamori Y., Kong H-N.(*1), Kondo T.(*3), Matsumura M.(*2)

Name of Society :

日本水処理生物学会 第43回大会 (2006)

Name of Proceedings :

日本水処理生物学会誌, 別巻(26)

Evaluation and optimization of constructed wetland performance considering potential of resulting algal blooms

An approach to estimate the water level and volume of Dongting Lake by using Terra/MODIS data

Presenter :

Xu K-Q.

,

Kameyama S.

Name of Society :

2nd APEIS Capacity Build.Workshop (2003)

Name of Proceedings :

なし

Estimation of river discharge using very high-resolution satellite data in Yangtze River

Presenter :

XU Kaiqin

Name of Society :

Int.Symp.Remote Sensing (2002)

Name of Proceedings :

Proceedings, 728-733

Presenter :

Shi C., Hu Y.,

Kobayashi T.

,

Kuramochi H.

, Zhen-Ya ZHANG,

Xu K-Q.

Name of Society :

39th International Symposium on Halogenated Persistent Organic Pollutants (2019)

Name of Proceedings :

-, 1054

Presenter :

Hu Y., Shi C., Ma H.,

Kobayashi T.

,

Xu K-Q.

Name of Society :

The 4th International Conference on Alternative Fuels, Energy and Environment (ICAFEE):Future and Challenges (2019)

Name of Proceedings :

Abstracts, 166

The role of biochar addition in sorghum anaerobic digestion

Presenter :

Ma H., Hu Y., Shi C.,

Kobayashi T.

,

Xu K-Q.

Name of Society :

The 4th International Conference on Alternative Fuels, Energy and Environment (ICAFEE): Future and Challenges (2019)

Name of Proceedings :

Abstracts, 167

Partitioning behavior of polybrominated diphenyl ethers in biogas plant: influence of organic portion in liquid and solid phase

Presenter :

Shi C., Hu Y.,

Kobayashi T.

,

Kuramochi H.

,

Xu K-Q.

, Zhang Z.Y.

Name of Society :

第17回世界湖沼会議(いばらき霞ヶ浦2018) (2018)

Name of Proceedings :

Abstracts, 233

Microalgae consortia cultivation using anaerobic liquid digestate: influence of digestate concentration on biomass, lipid and protein production

Presenter :

Kumar G., Jung J.H., Nguyen D.D., Kim S.H., Bakonyi P., Zhen G.,

Kobayashi T.

,

Xu K-Q.

, Nemestohy N., Chang S.W.

Name of Society :

1st International Conference on Water Resources International Conference on Water Resources Resources and Sustainability (ICWRS) 3rd International Conference on Alternative Fuels, Energy and Environment (ICAFEE) (2018)

Name of Proceedings :

Abstract book, P158

Presenter :

Hu Y.,

Kobayashi T.

, Shi C.,

Xu K-Q.

Name of Society :

1st International Conference on Water Resources and Sustainability (ICWRS) & 3rd International Conference on Alternative Fuels, Energy and Environment (ICAFEE): Future and Challenges (2018)

Name of Proceedings :

Abstracts, 254

Presenter :

Shi C., Hu Y.,

Kobayashi T.

,

Kuramochi H.

, Zhang Z.Y.,

Xu K-Q.

Name of Society :

1st International Conference on Water Resources and Sustainability (ICWRS) & 3rd International Conference on Alternative Fuels, Energy and Environment (ICAFEE): Future and Challenges (2018)

Name of Proceedings :

Abstracts, 064

Presenter :

Hu Y.,

Kobayashi Y.

, Oshibe H.,

Xu K-Q.

Name of Society :

Water and Environment Technology Conference 2017 (2017)

Name of Proceedings :

-

Effect of Lipid/TS ratio on anaerobic treatment of food waste under thermophilic condition

Presenter :

Hu Y., Zhen G.,

Xu K-Q.

,

Kobayashi T.

Name of Society :

The 2nd International Conference on Alternative Fuels and Energy (ICAFE'17) (2017)

Name of Proceedings :

Proceedings of ICAFE, 59

Cultivation of microalgal biomass from swine manure for biodiesel and biohydrogen production

Presenter :

Sivagurunathan P.,

Kobayashi T.

,

Xu K-Q.

Name of Society :

The 2nd International Conference on Alternative Fuels and Energy (ICAFE'17) (2017)

Name of Proceedings :

Proceedings of ICAFE, 189

Presenter :

Kumar G.,

Kobayashi T.

, Periyasamy S.,

Xu K-Q.

Name of Society :

38th Symposium on Biotechnology for Fuels and Chemicals (2016)

Name of Proceedings :

-, T75

Presenter :

Sivagurunathan P., Kumar G., Zhen G.,

Kobayashi T.

,

Xu K-Q.

Name of Society :

Asia-Pacific Conference on Biotechnology for Waste Conversion 2016 (BioWC 2016) (2016)

Name of Proceedings :

-

Presenter :

Kumar G., Zhen G.,

Kobayashi T.

, Sivagurunathan P.,

Xu K-Q.

Name of Society :

Asia-Pacific Conference on Biotechnology for Waste Conversion 2016 (BioWC 2016) (2016)

Name of Proceedings :

-

Effect of automatic mixing by a siphon on anaerobic digestion - comparative experiments using reactors with different mixing mode

Presenter :

Kobayashi T.

, Wu Y.,

Xu K-Q.

, Li Y.Y.

Name of Society :

13th world congress on anaerobic digestion (2013)

Name of Proceedings :

Proceedings of 13th world congress on anaerobic digestion

Reclamation and Its Effect to the Process of Hydrodynamics and Geomorphology in the Yangtze River Mouth, China

Presenter :

Li M.,

Xu K-Q.

, Wang Z., Chen Z., Watanabe M.

Name of Society :

EMECS9 Managing for Results in our Coastal Seas (2011)

Name of Proceedings :

Abstracts of EMECS9 Managing for Results in our Coastal Seas, 20

Presenter :

Lee D-Y.,

Xu K-Q.

, Inamori Y.

Name of Society :

Renewable Energy 2010 (2010)

Name of Proceedings :

Program, P-Bm-36

Continuous H2 production by a membrane bioreactor from food waste

Presenter :

Lee D-Y.,

Xu K-Q.

, ・Yu-You Li, Mi-Sun Kim, Yuhei Inamori

Name of Society :

2010年度韓国廃棄物資源循環学会研究発表会 (2010)

Name of Proceedings :

同講演集, 103-105

Presenter :

Xu K-Q.

, Lee D.,

Kobayashi T.

,

Ebie Y.

, Li Y., Inamori Y.

Name of Society :

AGU Fall Meeting 2010 (2010)

Name of Proceedings :

Abstracts, B13B-0464

Presenter :

Lee D-Y.,

Xu K-Q.

, Mi-Sun Kim, Yuhei Inamori

Name of Society :

6th Int.Symp.Environ.Anaerobic Technol. (2009)

Name of Proceedings :

Abstracts